Like really, really love seafood
We love seafood so much that we're on a crusade to make the tuna melt the go-to instead of the drive-thru. To have tuna casserole knock lasagna off its pedestal of cheesy, comforting glory. To make salmon burgers the sizzle at backyard BBQs across the nation. And to make canned clam linguini the gourmet delight it has every right to be.
We love seafood so much that we're champions of making sure we protect our oceans so everyone can enjoy seafood, forever.
We love seafood so much that after a night filled with dreams of wild-caught salmon and sustainable sardines, we wake up, make ourselves a tuna scramble and get to work challenging ourselves to rethink how we source, produce and consume all the nutritious goodness the ocean has to offer.
It's a love story that's been going on for over 120 years, when The Bumble Bee Seafood Company was founded by a handful of seafood-loving canners. Today, we're several handfuls of all types of seafood lovers, sharing one mission:
To show the world there's A Better Way to Seafood™.
Our History
( Click and drag to view more )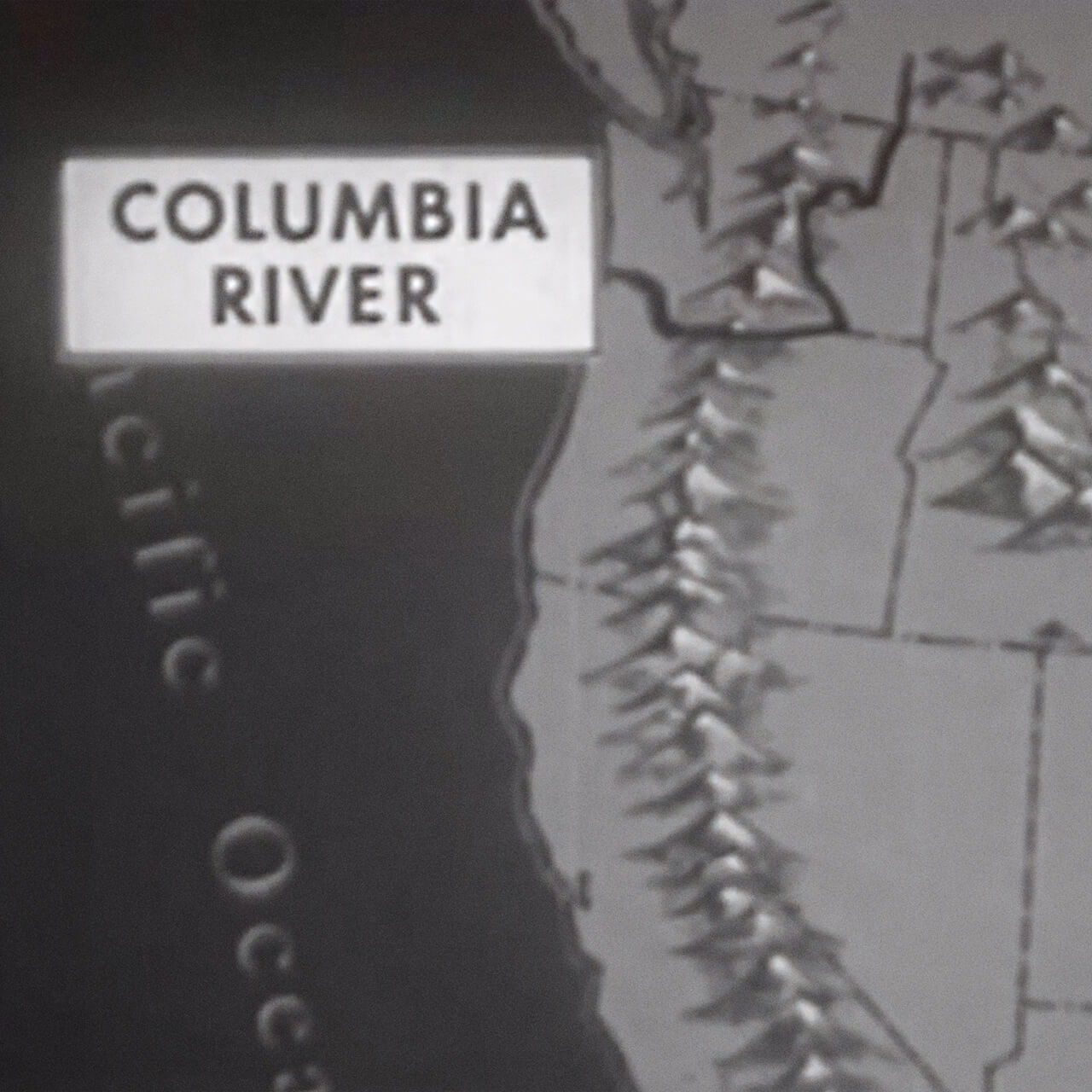 1899
A group of seven canners in Astoria, Oregon, form the Columbia River Packers Association (CRPA). Together, they set out to fish and process salmon.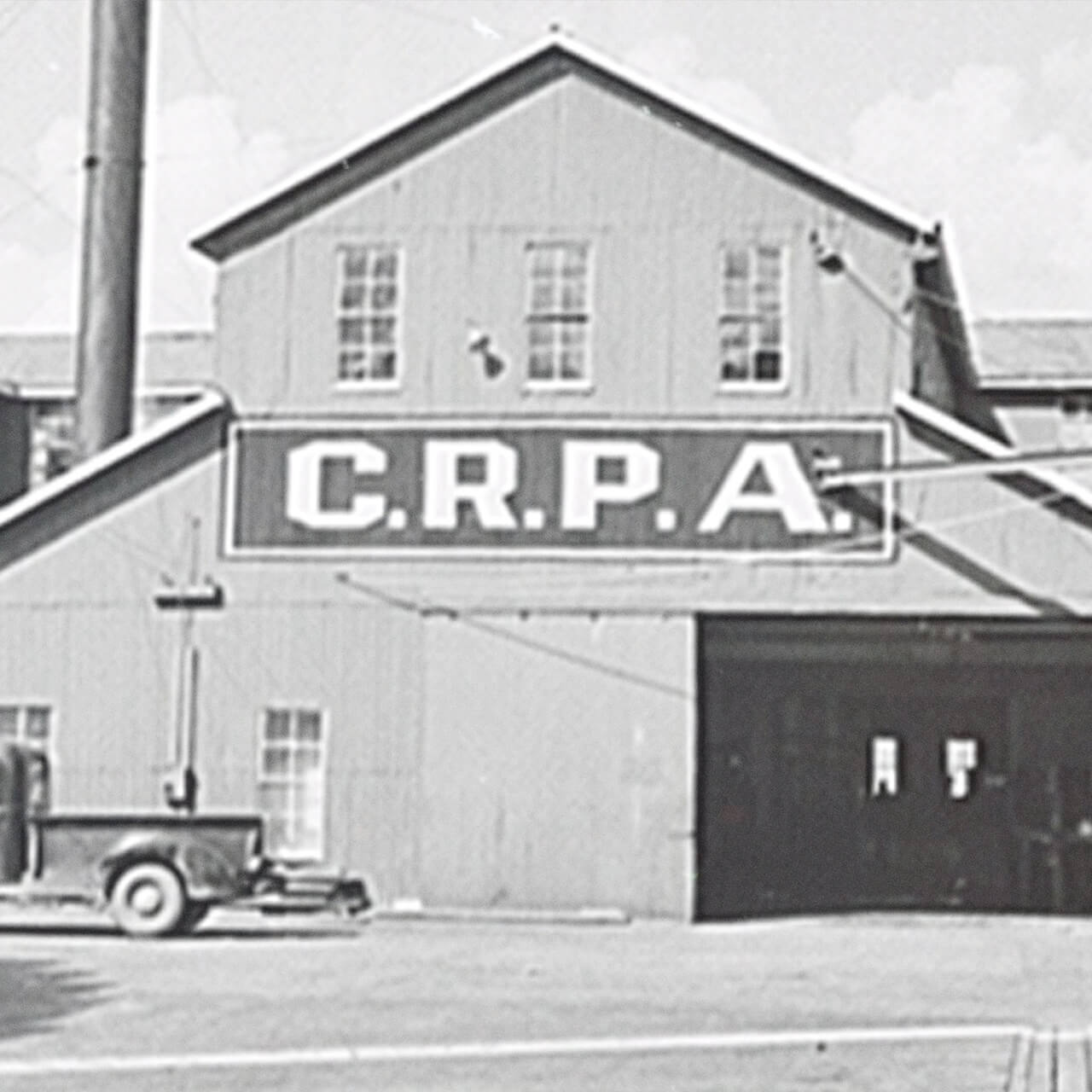 1910–1920
Capitalizing on the abundance of albacore discovered off the Pacific coast, CRPA expands its cannery in Astoria and creates the Bumble Bee label as one of many new CRPA marketed labels.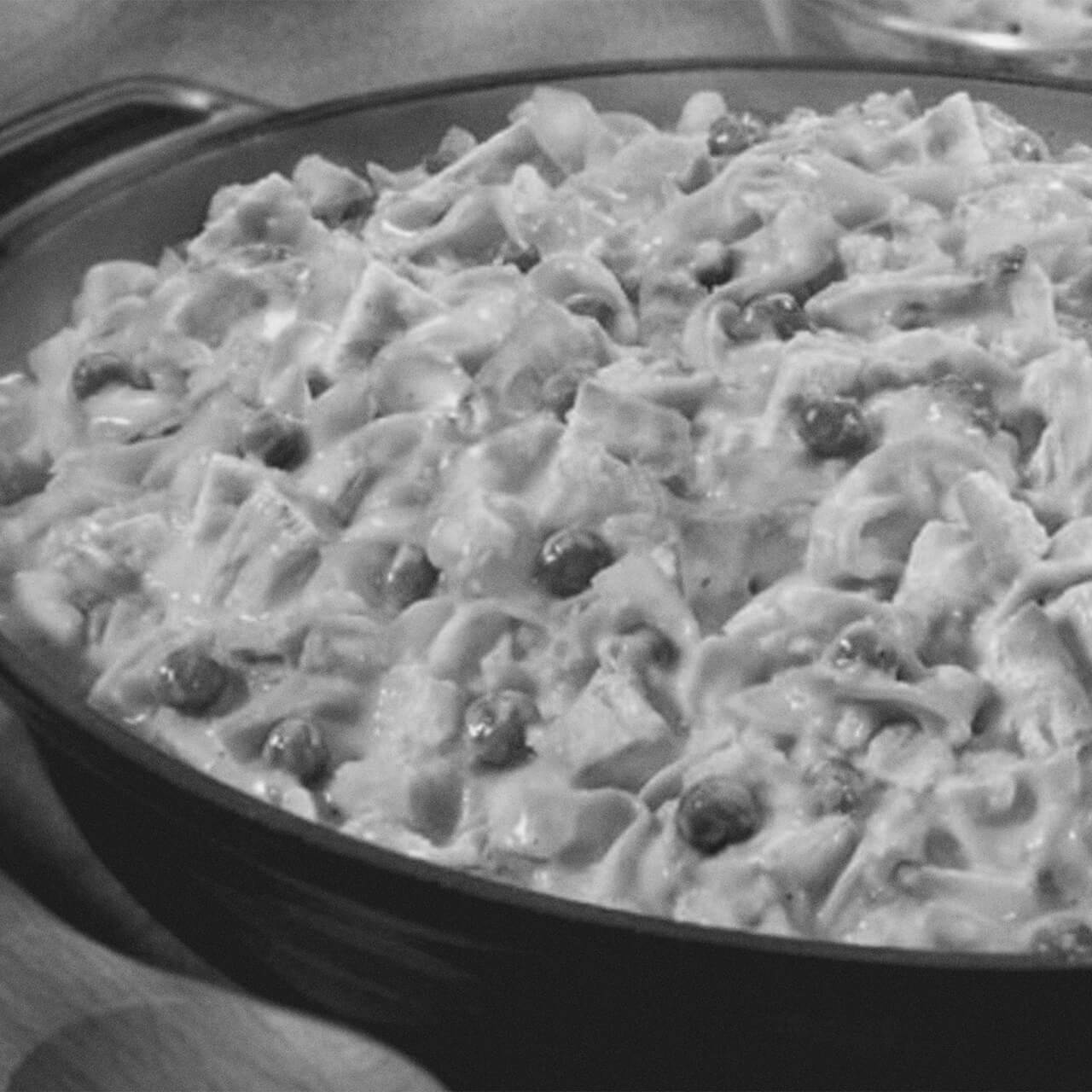 1930
The first printed recipes for tuna casserole appear in a Pacific Northwest publication.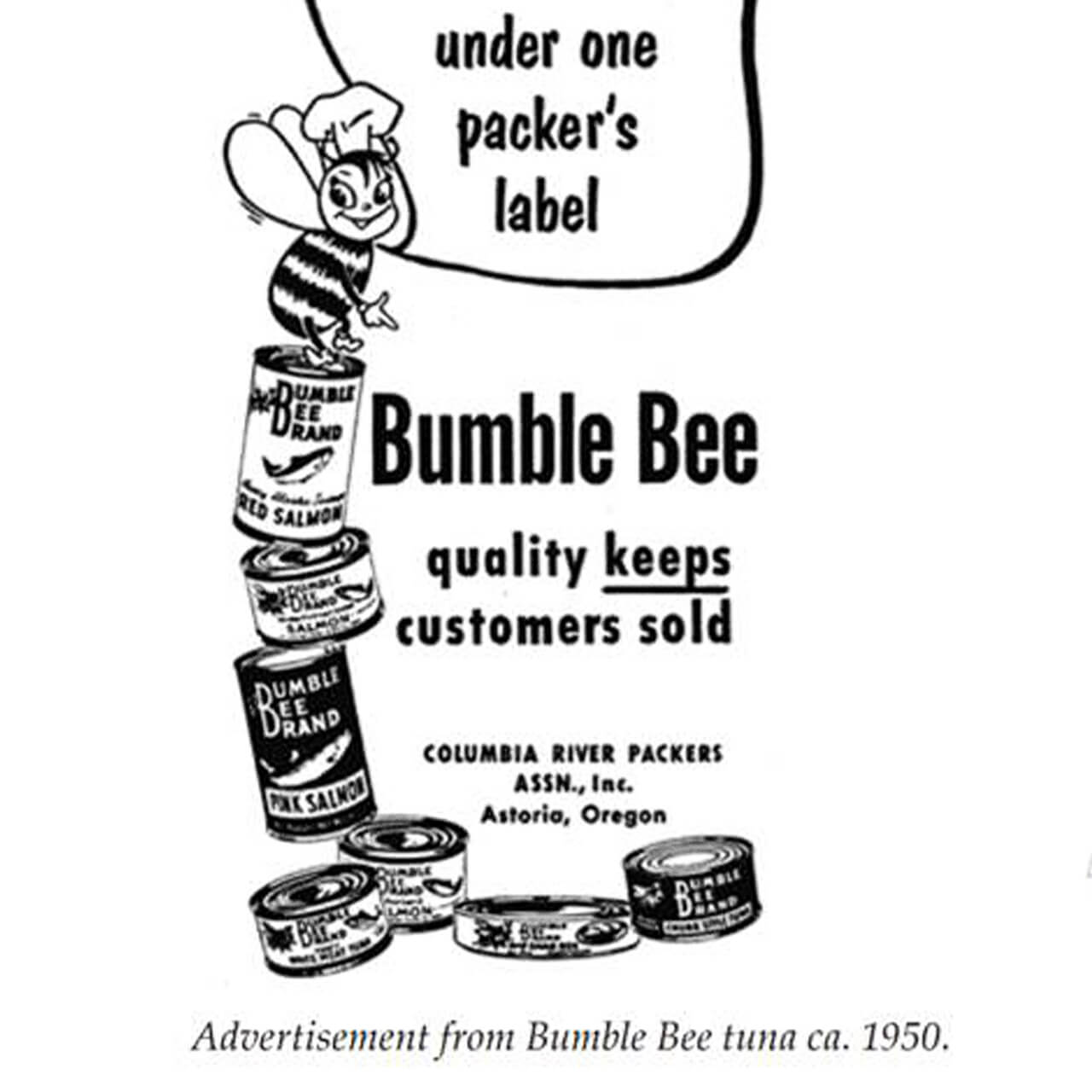 1950
Bumble Bee introduces a new mascot, Horatio, who would become a long-lived icon of the brand.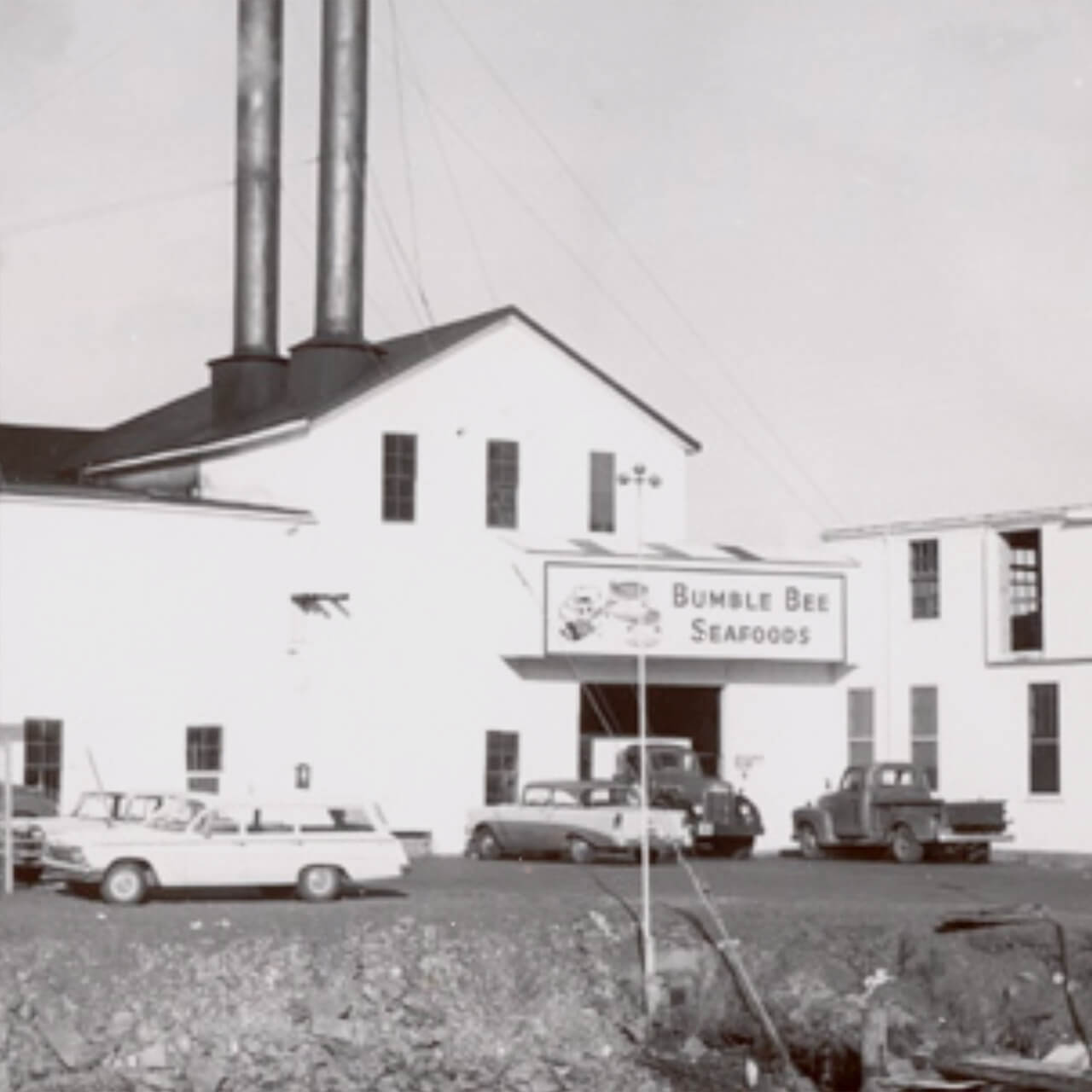 1960
Bumble Bee Seafoods is born. The name Bumble Bee, once the moniker of a fishing fleet boat, quickly becomes a household name known for high-quality, nutritious, and convenient comfort food.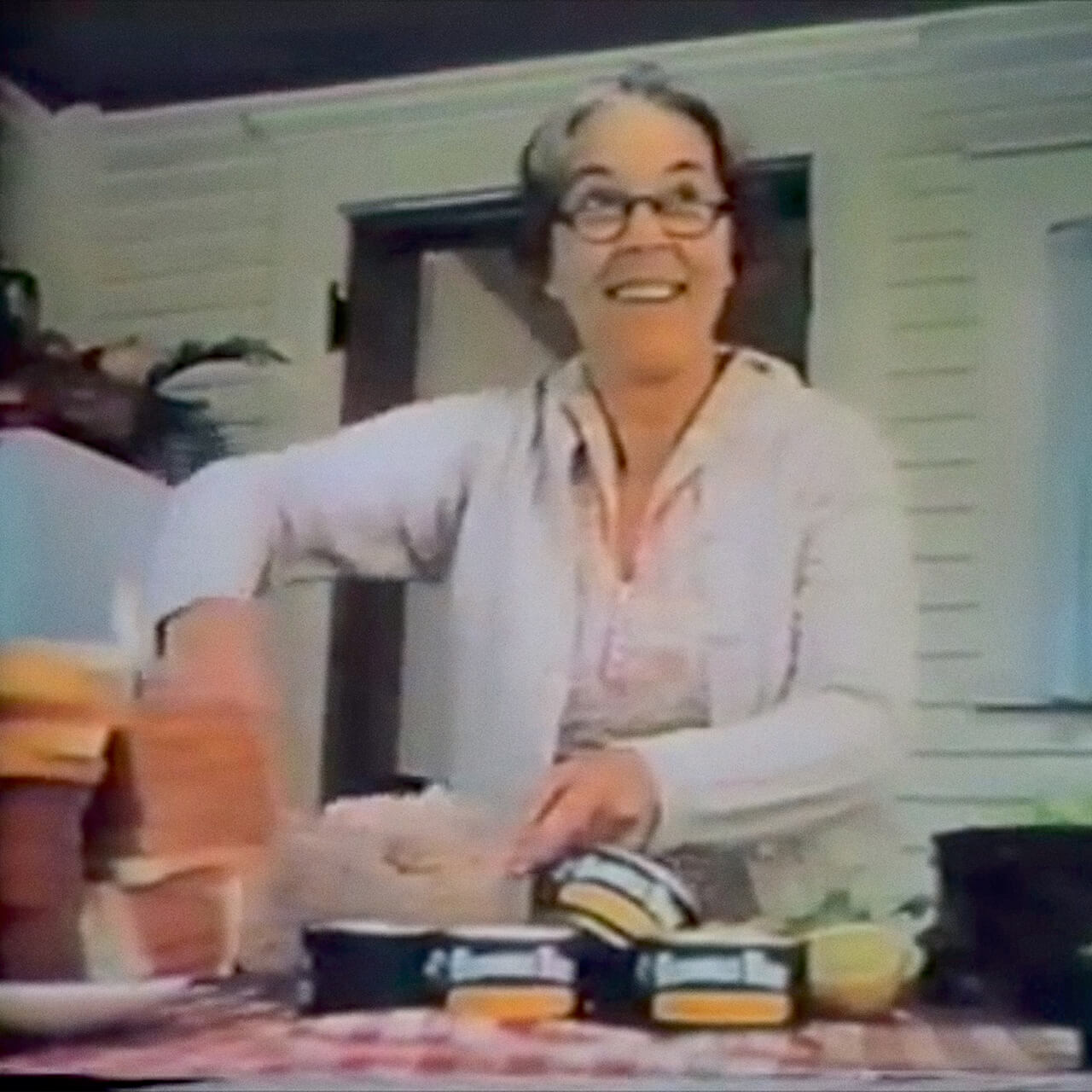 1972
Bumble Bee's iconic 70s commercials hit the airwaves featuring the beloved Yum, Yum Bumble Bee jingle.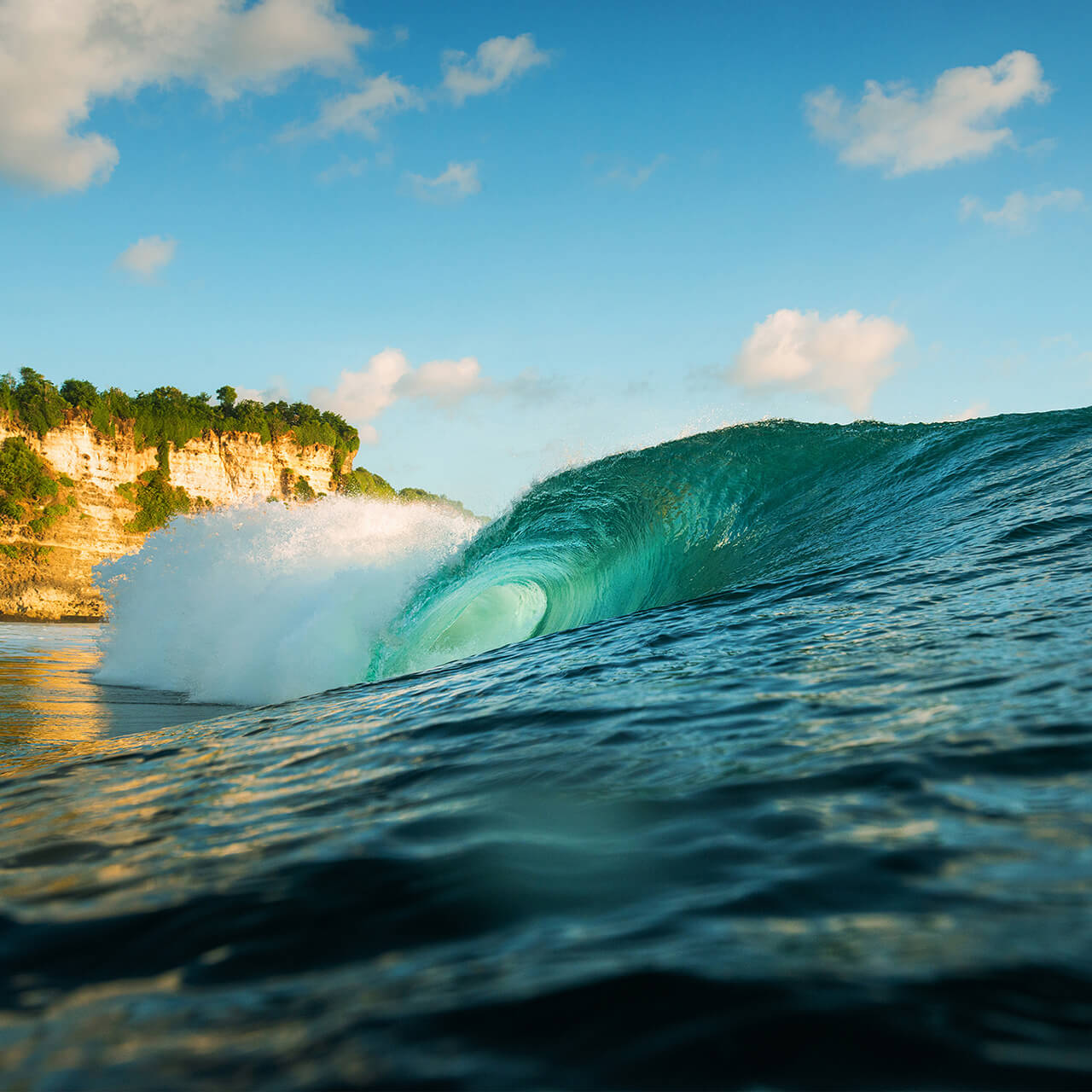 1992
The first World Oceans Day is declared as June 8.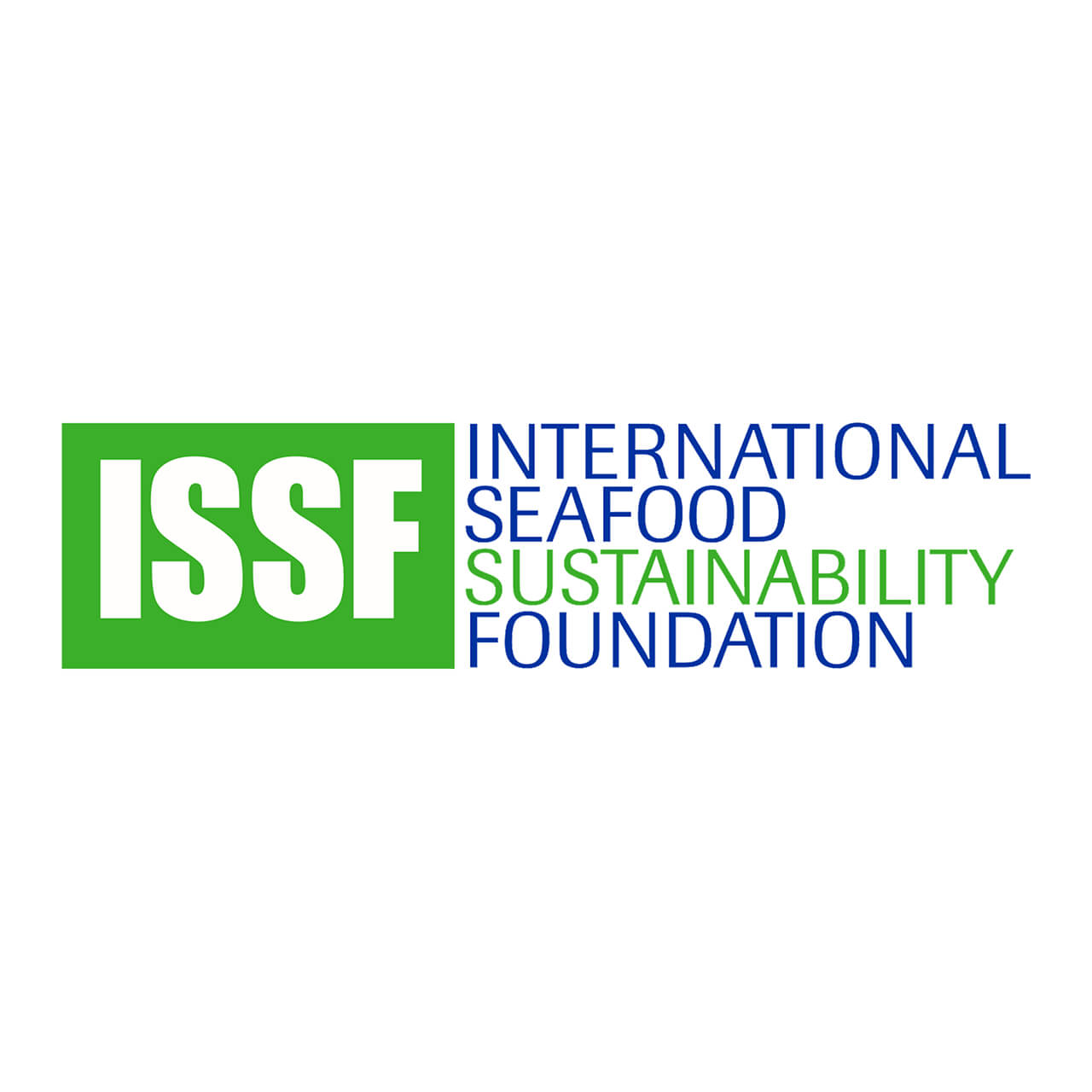 2009
Bumble Bee becomes one of the founders of the International Seafood Sustainability Foundation (ISSF).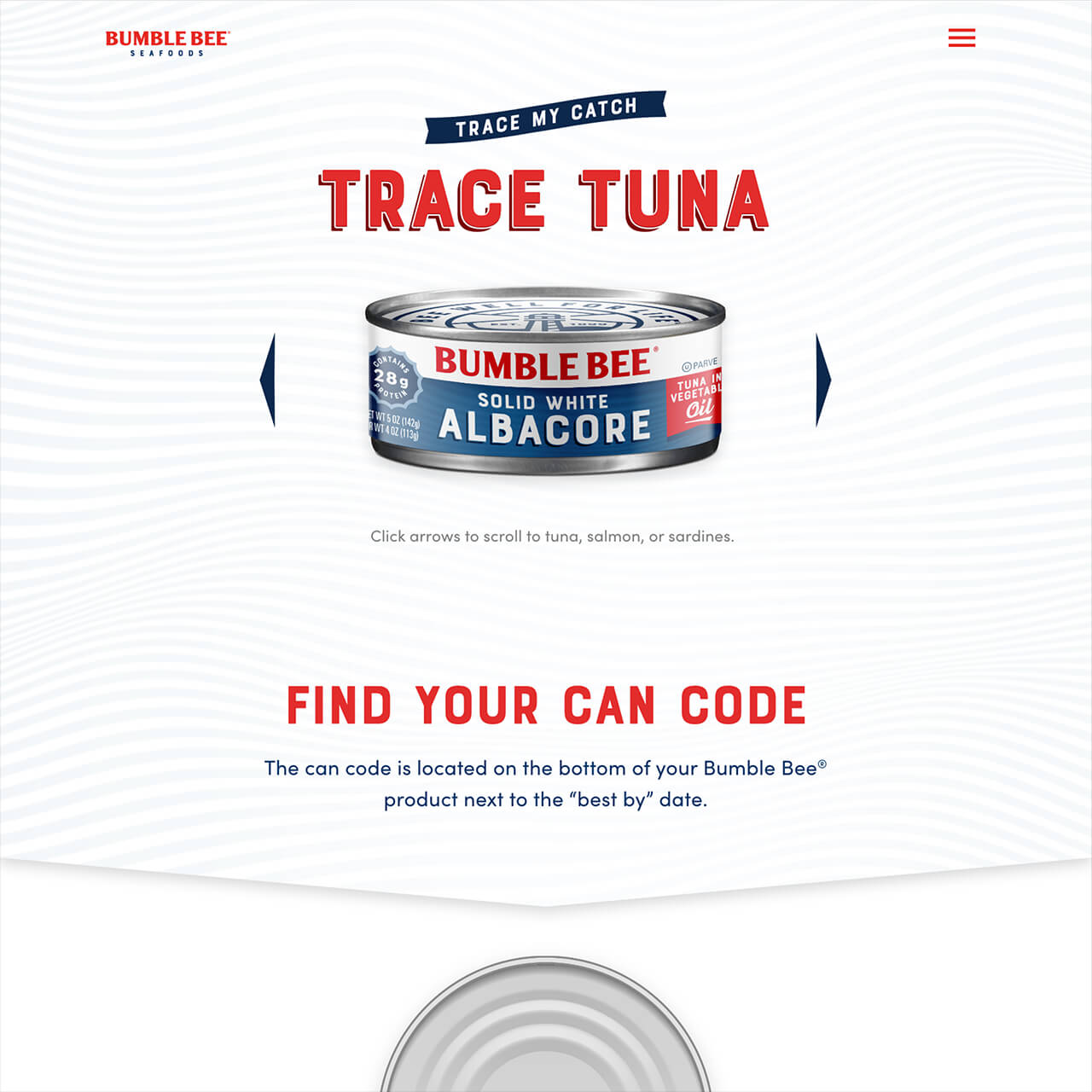 2015
Bumble Bee launches the Trace My Catch Initiative, enabling consumers to track the source of their seafood from catch to can.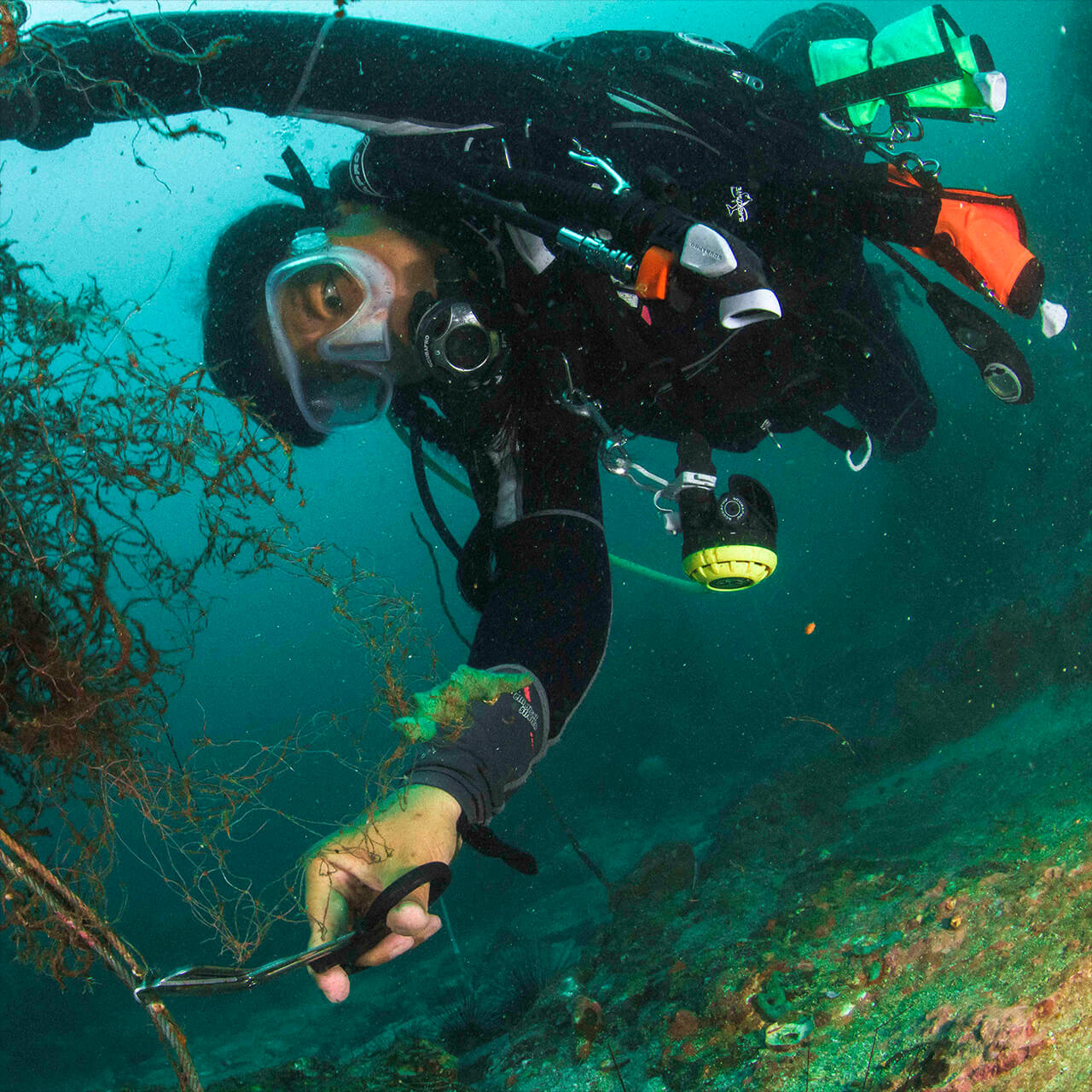 2018
Bumble Bee joins the Global Ghost Gear Initiative (GGGI), a cross-sector alliance committed to ensuring safer and cleaner oceans.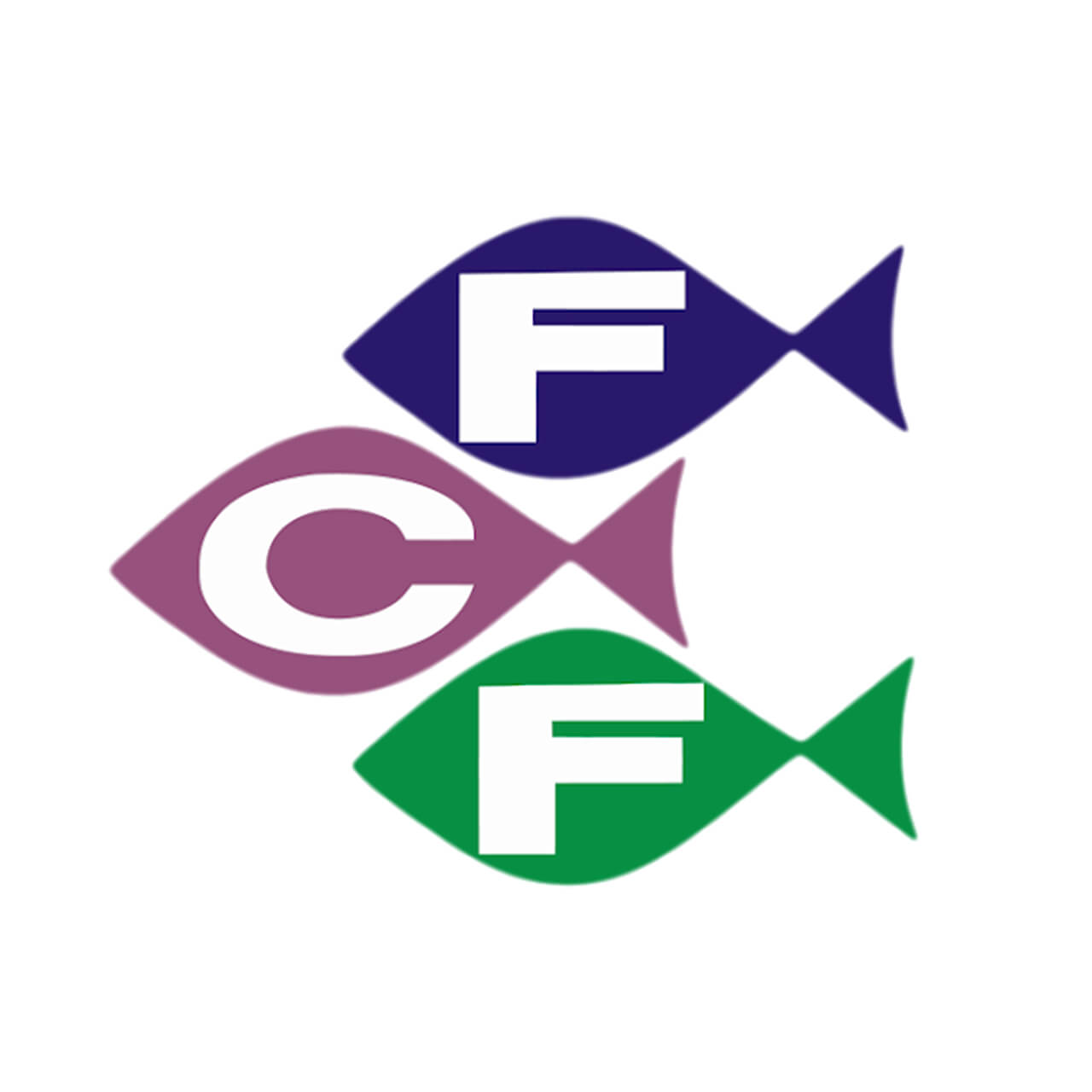 2019
Bumble Bee partners with FCF Co, Ltd., an industry leader in sustainability and traceability, and Ocean Outcomes to launch a longline albacore tuna Fishery Improvement Project (FIP) in the Indian Ocean, the first-of-its-kind in the region.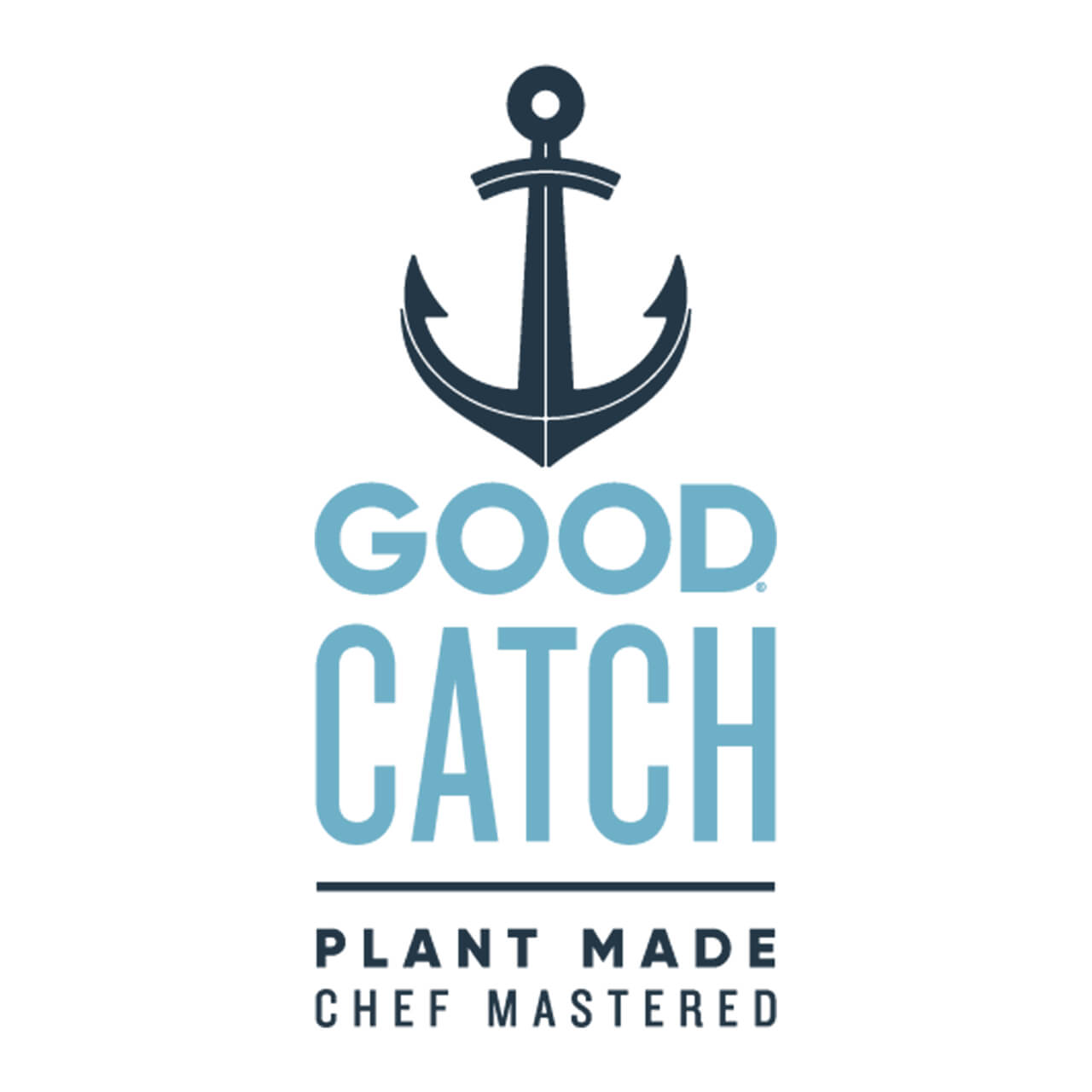 2020
FCF purchases Bumble Bee to become one of the world's largest seafood companies.
Through a partnership with Good Catch®, Bumble Bee becomes the first major seafood company to market plant-based seafood alternatives.
Bumble Bee moves to eliminate plastic shrink on multipacks, creating a nearly 95% recyclable product line.